Indonesia has been blessed with fascinating natural wildlife. There are so many animals and plants that live 'comfortably' in Indonesia. The wildlife landscape of Indonesia can make anyone easily fall in love. The warmth of the sun during the afternoon and the sprinkling of stars in the night sky are some of the amazing things that offered  Indonesia.
If you plan to discover Indonesian wildlife you will not be disappointed. I can assure you that it's something you will see once in your lifetime. As you might know, Indonesia has supportive ecosystem to protect the wildlife because it has many forests, savannas, rivers, lakes and conducive climate as well. Those places are spread in some parts of the islands. The following are some of the best places we have selected to see wildlife in Indonesia.
1. Ujung Kulon National Park, Banten Province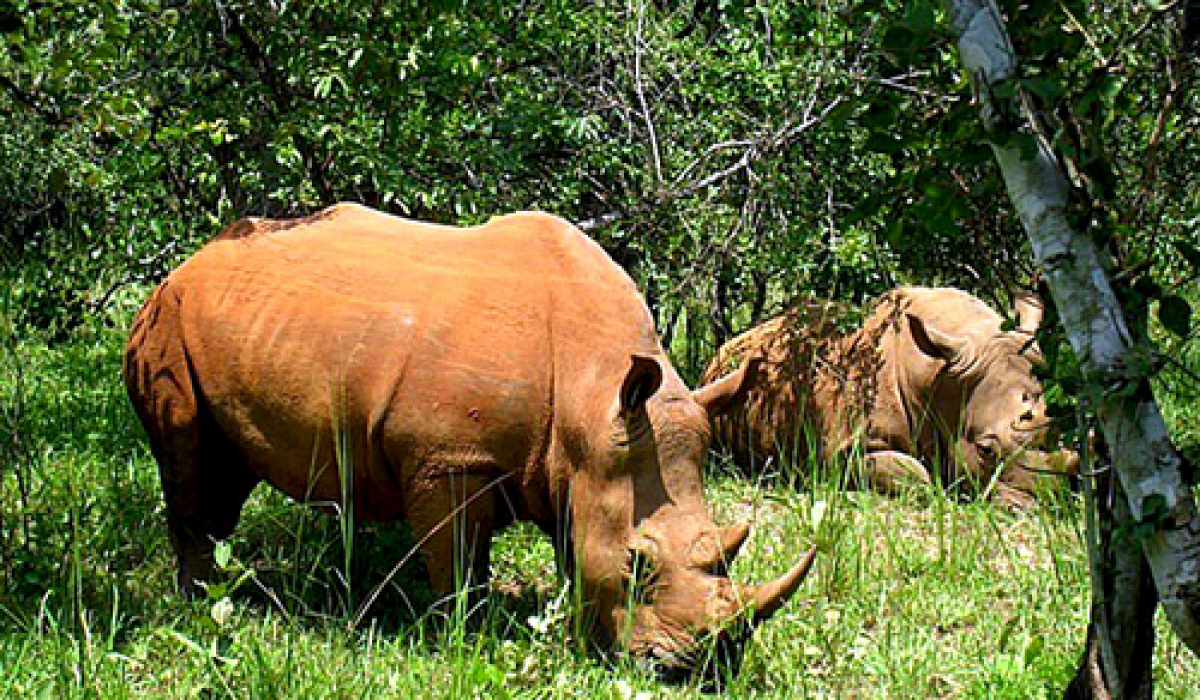 Ujung Kulon National Park was established in West Java in 1992 with the main goal of protecting rhinos and bulls. This national park has an area of 120.551 hectares, and is the main place for WWF-Indonesia's protected animal program.
The Ujung Kulon National Park in Banten Province is close to Jakarta, Indonesia's Capital. The one-horned rhinoceros is the most popular animal here. But there are also other animals that live in this popular tourist destination.
You can still get the photos of other animals such as wild boar, monkeys, monitor lizards, eagles, deer, Javan rhinos, coyotes, deer, otters, anteaters, leopards, bulls, langurs, and many more endermic animals. Ujung Kulon got recognition as World Natural Heritage Site from UNESCO in 1991.
2. Padang Savana Sumba, West Nusa Tenggara
Sumbawa in West Nusa Tenggara is an island for hunting photos of wild animals that are quite popular in eastern part of Indonesia. The most typical animal that you can see in Sumbawa is the wild horse.
If you want to find a spot for hunting wild photos, you can go directly to Dompu Regency. There are lots of wild horses in the savanna. You just need to find the right spot to get a perfect portrait of a herd of wild horses that are eating grass with the savanah as the background.
3. Baluran National Park, East Java
If you want to 'feel' wildlife safari similar to Africa, then you just have to visit Baluran National Park in Situbondo, East Java Province. There, you can see a variety of animals such as bulls, water buffalo, monkeys and peacocks in the area of 25 thousand hectares.
The landscape of Baluran is very amazing, similar to Africa. There are so many species you can see along the way rounding the park, ranging from leopards, mangrove cats, wild deer, buffalo, deer, eagles, bulls, green peacocks and much more.
With a backdrop of mountains, mangrove forests, coastal forests, swamp forests, lower mountain forests, tall grasses, and terrain, you can get the perfect target for your camera.
4. Alas Purwo National Park, East Java
Another place to see wildlife in Indonesia is at Alas Purwo National Park, located in Purwoharjo sub-district, Banyuwangi, East Java. This 44.037 hectares park offers beautiful nature scenery and become home to hundreds of species of flora and fauna.
Animals that are living in the national park are quite diverse. Ranging from deer, bulls, partridges, buffalo, wild pigs, deer, leopards, gray apes, monitor lizards, langurs, peacocks and various other bird species.
Alas Purwo is also blessed with some of exotic beaches because its location is directly adjacent to the Indonesian Ocean. Some of the beaches are Parang Ireng Beach, Ngagelan Beach, Pancur Beach and Plengkung Beach.
5. Tanjung Puting National Park, Central Borneo
Tanjung Puting National Park is located in the southwestern peninsula of Central Kalimantan Province. In this 415 hectare area, everyone has the opportunity to see wild animals such as orangutans, pythons as well as the tropical plants.
Not only discovering its biodiversity, visitors who come to Tanjung Puting National Park have also the opportunity to be involved in the orangutan conservation program. The ecosystem that support the proliferation of wild animals in this area include the lowlands, tropical forests, peat swamp forests, coastal forests, mangroves, dry land forests and freshwater swamp forests.
Besides orangutans, other wild animals are also suitable for inhabiting such ecosystems. Among them are proboscis monkeys, sun bears, deer, deer and various rare bird species in the world.
6. Gunung Leuser National Park, North Sumatra
Gunung Leuser National Park is one of three national parks in Sumatra that are listed as world heritage sites or the Tropical Rainforest Heritage of Sumatra. The area of ​​Gunung Leuser National Park which is situated in Aceh and North Sumatra reaches 1,094,692 hectares. It is very vast, covering mangrove forests, beaches and swamp forests, lowland rain forests, moss forests and up to subalpine forests.
Gunung Leuser National Park is the last ecosystem on Earth where elephants, tigers, rhinos and orangutans are still living together. It has an abundance of the best known flora and fauna in the world. At least 105 species of mammals, 382 species of birds and 95 species of reptiles and amphibians live there. Among them are orangutans, peacocks, siamang, beruk, long-tailed monkeys, sun bears, Sumatran tigers, leopards, Sumatran rhinos and Sumatran elephants.
7. Komodo National Park, East Nusa Tenggara
Komodo National Park which is situated in the Province of East Nusa Tenggara was designated as a UNESCO world heritage site in 1991. Komodo National Park has an area of 1,817 square kilometers covering several islands, including Komodo Island, Padar Island, Rinca Island as well as 26 other small islands.
The national park which was founded in 1980 became a preservation place for dragons as well as various other animals, such as 32 mammal species, 128 bird species, 37 reptile species and 253 reef-forming coral species with around 1,000 species of fish. Komodo Park is also popular because of its stunning underwater scenery. As you might understand, Komodo park is a must seen in Indonesia !
8. Way Kambas National Park, Lampung
Way Kambas National Park is one of the oldest National Park in Indonesia. This National Park is located at the southern tip of Sumatra or about 110 km from Bandar Lampung. It occupies 1,300 square km of coastal lowland forest around the Way Kambas River on the east coast of Lampung Province.
Way Kambas is known as an elephant conservation place. Besides being a sanctuary for Sumatran elephants, this national park is also known as their training ground. Inside, there are also Sumatran rhinoceros conservation and Rhino Sanctuary facilities.
Way Kambas was founded by the Dutch government in 1937. Until now it is still preserved as a National Park and here, it is believed there are around 200 Sumatran Elephants (Elephas maximus sumatranensis) living within the National Park.