Mount Batur is the most active volcano in Bali and its last eruption was recorded in 2000. The peak sits at 1717 meters (5,633 ft.) above sea level and offers breathtaking views of Lake Batur, black lava from the last explosion, and surrounding mountains. Mount Batur or Gunung Batur is considered by the Balinese the second important mountain on the island after Mount Agung. The temple Pura Ulun Danu Batur is therefore of great importance to the local people. Most visitors come here for the spectacular view of the Mount Batur Volcano and the inner crater.
The best view is at Penelokan village (Kintamani) but basically along the main road all the way to Kintamani you can see the entire Lake of Batur (Danau Batur). There are also some old Balinese villages around Batur Lake, often referred to as Bali Aga villages. Penelokan is a popular stopover. From here, you can enjoy the sweeping views over the magnificent Bali volcano.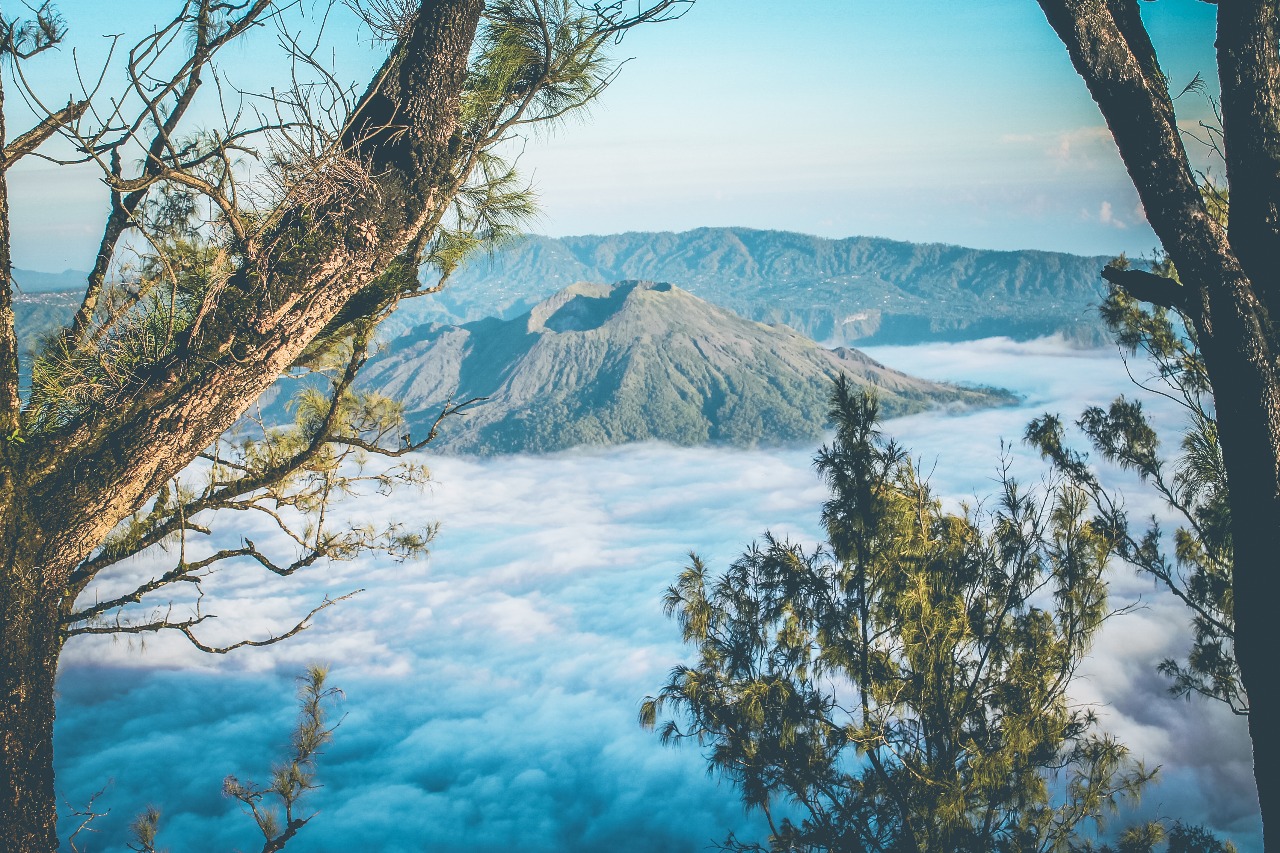 In Bali there are four lakes namely Buyan Lake, Tamblingan, Beratan and Batur. Each has unique characteristics and looks very different. One of the lakes is Batur Lake, the biggest lake in Bali Island. Lake Batur is located at an altitude of 1,050 meters above sea levels on the right slopes of Mount Batur. Lake Batur is on the southeastern side of the volcano. The lake is 16 kilometers wide and is a popular fishing spot. Lake Batur is the main source of irrigation water for most of Bali. Locals also breed freshwater fish here.
West part of the adjacent Mount Abang is the secluded old Balinese village of Trunyan. It's a place that is well known for its ancient burial traditions using an open graveyard. There are also some naturals hot spring spots next to Lake Batur in Toya Bungkah, Kintamani. The view from the hot spring pool is indeed spectacular and makes it a perfect attraction for every traveler who wishes to enjoy a hot bath with great view.